J A N U A R Y 2 0 2 2



michael glenwood www.michaelglenwood.com 703.502.3400 email

As we start a new year, here's a selection of work
completed in the final couple of months of last year.
I look forward to year of collaborating on new projects!
(And hopefully an end to covid!)


Dealing With Covid: Iron Fist or Kid Glove?

For Colgate University. What is the best, most effective way for governments and institutions to deal with Covid: with an iron fist or kid glove? Each approach has its benefits and drawbacks.


Fishing for Chips

An illustration for Barron's magazine, on snagging the best investments in computer chip stocks.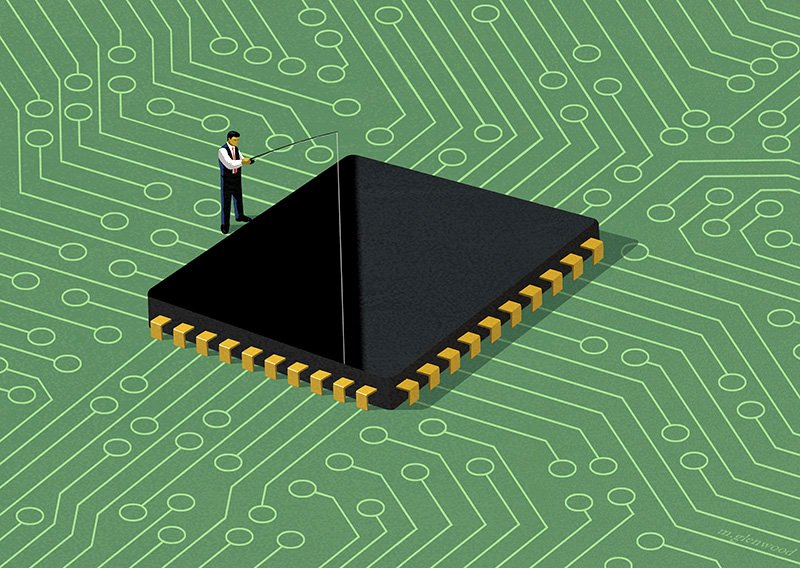 Hidden Cash

For a series on "disappearing cash" for The Economist. Countries print far more currency than what can be accounted for in banks and in circulation. Much of it disappears in money laundering and other illegal schemes. The story opens with the tale of a woman who was caught smuggling millions of Euros out of England, headed for Dubai. At the airport, several clues gave her away to sharp-eyed customs agents, not the least of which were her five very heavy suitcases.



Islam and Christianity: Making Peace

Artwork for Liberty magazine, for an essay examining how followers of Islam and Christianity can make peace by finding common ground and striving to see the world through each other's eyes.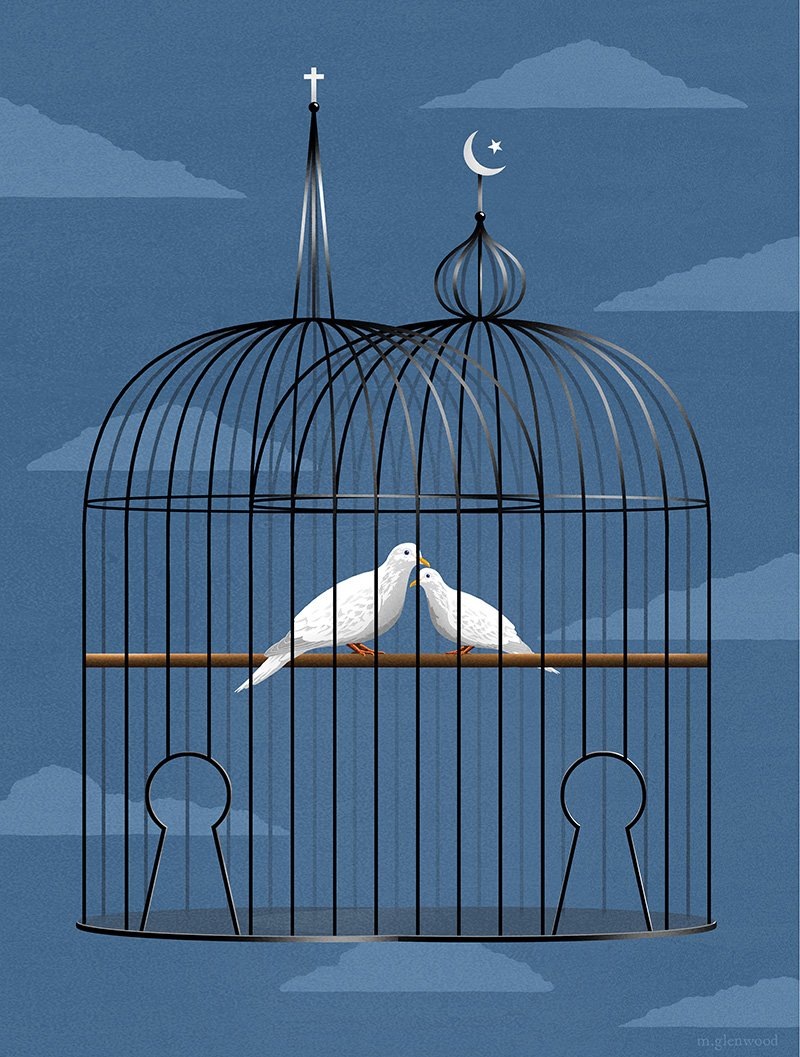 Vaccine Resistance

One of a series of illustrations about public health, done for American Legion magazine. This illustration is about vaccine resistance.


The Real Danger

Based on a sketch that ended up on the cutting room floor—for an article which discussed problems health care professionals encounter during the pandemic. Since the story was told from the perspective of a veteran ER doctor, one idea for the series of illustrations was to include quotes within the art. The doctor was quite vocal about his anger at certain sources of news for spreading misinformation.


Stock images

Stock images are available for licensing through the ispot, a premium stock illustration licensing site.





Privacy and anti-spam notice: It's not my intention to spam. You've received this e-mail because you're a client or you've expressed an interest in receiving e-mails related to illustration. You can unsubscribe at any time at the bottom of each newsletter. I respect your privacy and do not share, sell or trade e-mail addresses with anyone! --Michael Glenwood
Michael Glenwood Illustration 4712 King William Road, Richmond, VA 23225 703.502.3400

Copyright © 2022 Michael Glenwood Gibbs. All rights reserved.

www.michaelglenwood.com 703.502.3400 email
represented by davidgoldmanagency.com 212.807.6627 email