J A N U A R Y 2 0 2 1



michael glenwood www.michaelglenwood.com 703.502.3400 email

Wishing everyone a happy and healthy New Year.
And happy to share news from the Society of Illustrators and Creative Quarterly.



Society of Illustrators 63: Painting the Light

It's always an honor to have a piece accepted into the Society of Illustrators annual exhibition. This was a personal piece—inspired by the pandemic lockdown—about artists bringing a bit of light into an otherwise bleak world. This piece was also recently recognized by Creative Quarterly, along with three others that appear below.


Society of Illustrators 63: Prison Labor

"Prison Labor" was done for the National Labor Federation, which each year publishes a calendar featuring a dozen illustrators' interpretations of 12 themes. It's a pro bono labor of love to which I've contributed artwork for many years. My piece this year focused on the commodification of prison labor.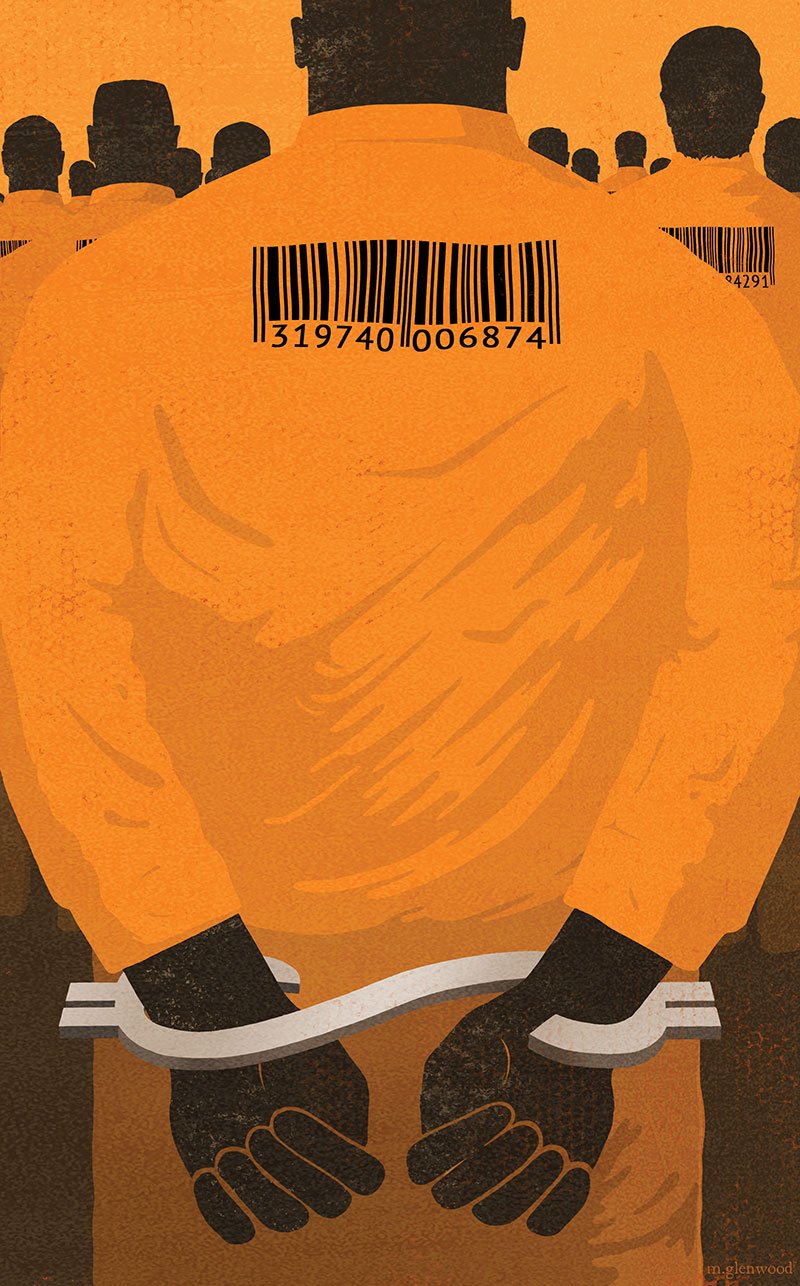 Dallas Morning News: The Road Ahead

A (very) recent piece for the Dallas Morning News about leaving 2020 behind and the hope that 2021 is the light at the end of the long, dark tunnel that was 2020.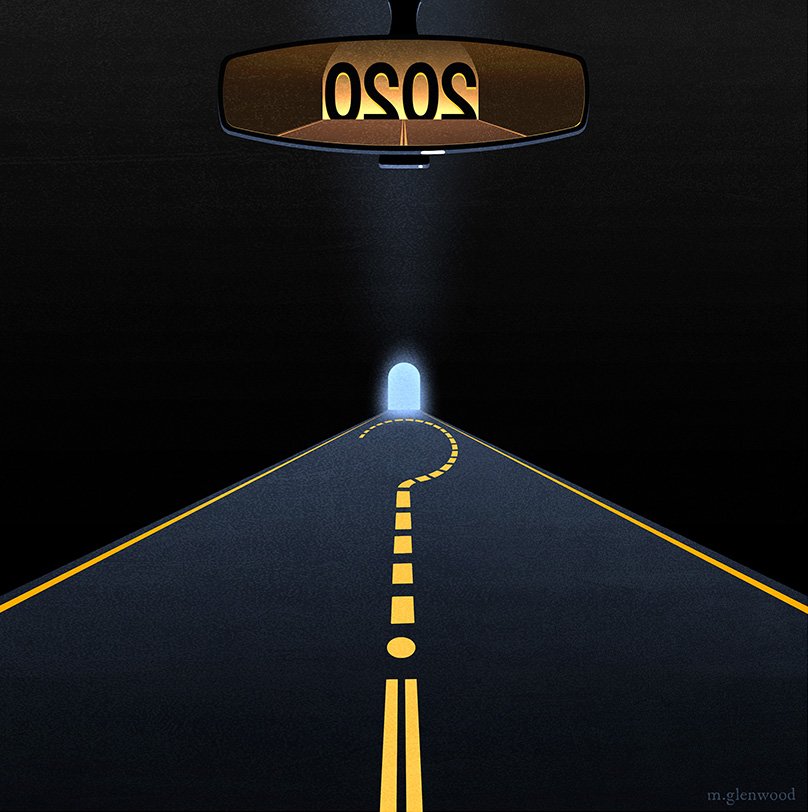 Creative Quarterly: Fishing Within

I'm proud to have had four pieces recognized by Creative Quarterly. This is a personal piece about introspection and looking for answers that are hidden within.



Creative Quarterly: A Widow Reflects

An illustration about grieving the death of a partner. This was based on an unchosen sketch for a series of illustrations about grief that I recently completed for O—The Oprah Magazine.


Creative Quarterly: To Church or Not To Church

Done for Liberty Magazine, this illustration accompanied an article about the debate over the right to congregate and practice religion vs the need for public safety.


From the archives: To Fly or Not To Fly

I've read several articles recently about the safety of air travel during the coronavirus pandemic. Issues range from the measures airlines are taking to ensure passenger safety, to unruly anti-maskers, to airlines allowing coughing, obviously ill passengers to board without question. It got me to thinking about this piece about air travel, done a couple of years ago for The Los Angeles Times.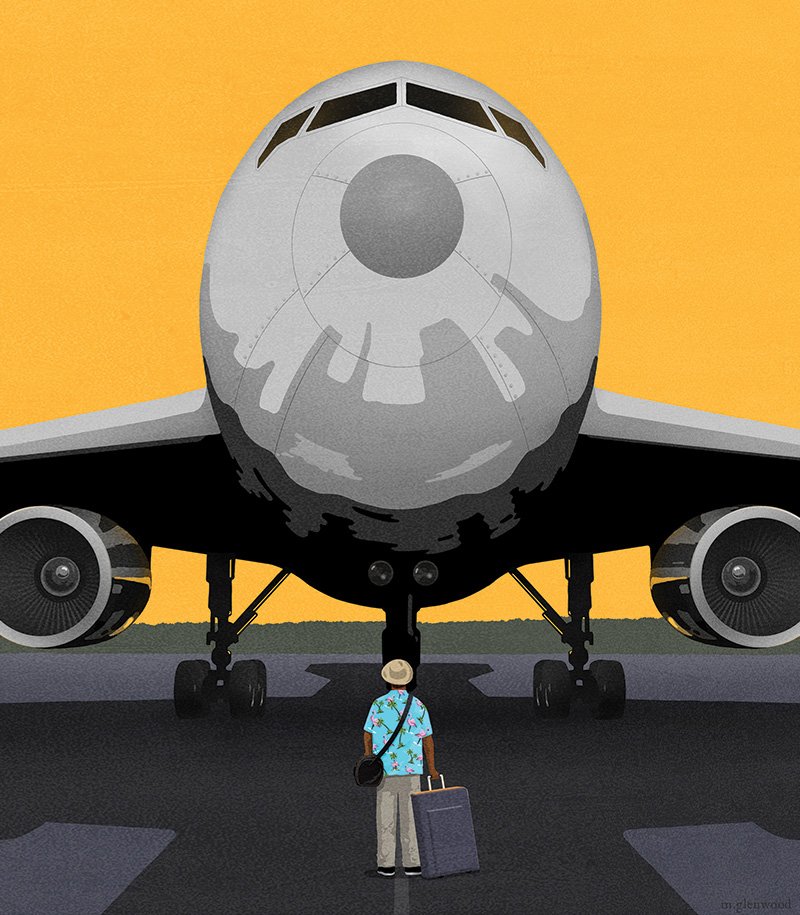 Stock images

Stock images are available for licensing through the ispot, a premium stock illustration licensing site.





Privacy and anti-spam notice: It's not my intention to spam. You've received this e-mail because you're a client or you've expressed an interest in receiving e-mails related to illustration. You can unsubscribe at any time at the bottom of each newsletter. I respect your privacy and do not share, sell or trade e-mail addresses with anyone! --Michael Glenwood
Michael Glenwood Illustration 4712 King William Road, Richmond, VA 23225 703.502.3400

Copyright © 2021 Michael Glenwood Gibbs. All rights reserved.

www.michaelglenwood.com 703.502.3400 email