J A N U A R Y 2 0 2 0



michael glenwood www.michaelglenwood.com 703.502.3400 email

Some recent work, some recent awards, and a cool image for winter.



Silver Award, Society of Illustrators of Los Angeles

I'm honored to have had 5 pieces accepted into the 2020 Society of Illustrators of Los Angeles show. "Canary" is a statement about the state of the environment, referencing the concept of a canary in a coal mine. This piece earned a silver medal; other illustrations will appear in future newsletters.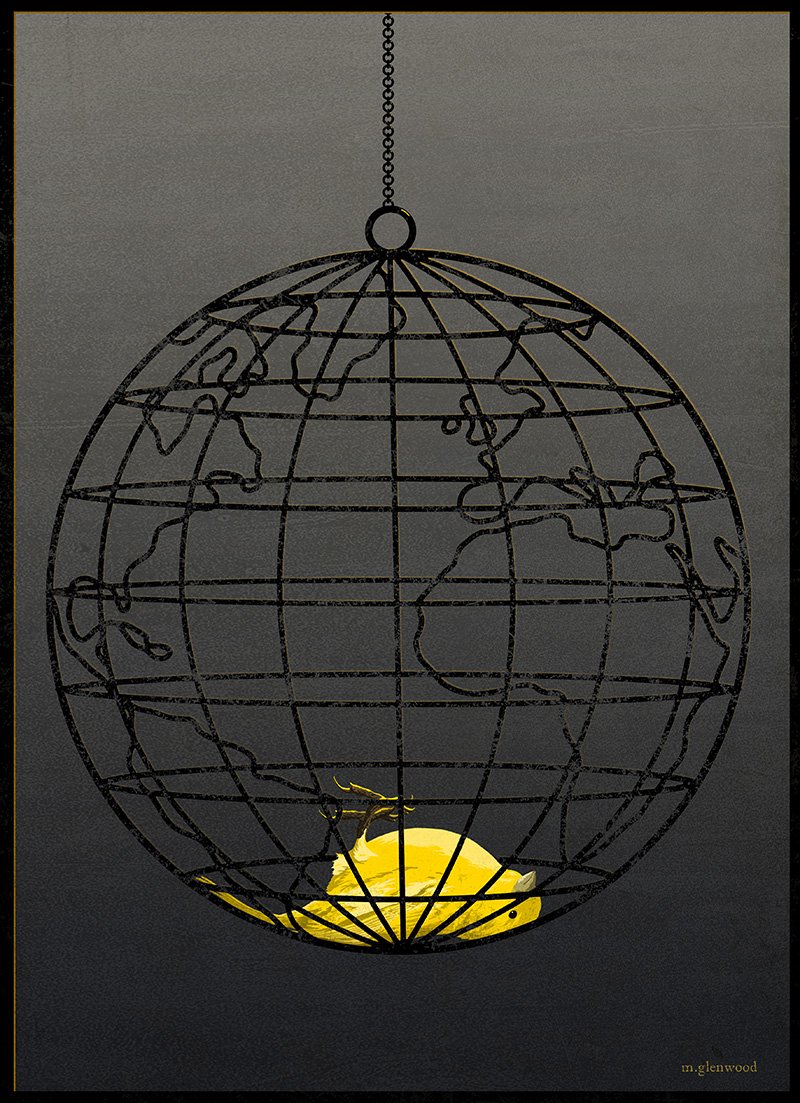 Underwater, 2050

Another image tackling the issue of climate change; tomorrow's divers exploring yesterday's industrial factories.


Searching Within

A recent personal piece.


Are Data Analysts an Existential Threat to Actuaries?

Cover illustration for a business magazine for actuarials. The article explores the ever-present threat that data scientists present to the livelihoods of actuarials. The blade contains zeros and ones, suggesting data science.



Let it snow... if that's still a thing.

Having just experienced unseasonably warm January weather, this image from the archives would seem to be the sadly relevant. Originally done for the New Yorker's Blown Covers blog, in which illlustrators created hypothetical cover images for themes assigned by the magazine's art director Françoise Mouly. The theme: climate change.



Stock images

Stock images are available for licensing through the ispot, a premium stock illustration licensing site.





Privacy and anti-spam notice: It's not my intention to spam. You've received this e-mail because you're a client or you've expressed an interest in receiving e-mails related to illustration. You can unsubscribe at any time at the bottom of each newsletter. I respect your privacy and do not share, sell or trade e-mail addresses with anyone! --Michael Glenwood
Michael Glenwood Illustration 4712 King William Road, Richmond, VA 23225 703.502.3400

Copyright © 2020 Michael Glenwood Gibbs. All rights reserved.

www.michaelglenwood.com 703.502.3400 email