N O V E M B E R 2 0 2 2
michael glenwood www.michaelglenwood.com 703.502.3400 email strong>
October: a month's worth of work crammed into 3 weeks, and a week in London to visit my son and take a breather. A sample of some October assignment work, as well as a couple from the archives.

I'm now posting regularly on Instagram, so if you're in the neighborhood, please follow me!
Post-Roe Aftermath
A recent piece for Liberty magazine, which explores issues of religious freedom. The article examined the aftermath of the Supreme Court's recent overturning of Roe v Wade, a decision that was based on an originalist reading of the due process clause of the 14th Amendment as it pertains to the right to privacy. The Court's interpretation may signal a future cascade of other rights being overturned.
Shredding the Constitution
Also for Liberty magazine. The reasoning behind the Supreme Court's overturning of Roe v Wade, if applied to other previous Court rulings, may shred the Constitution's 14th Amendment.
American Illustration 41
Last week, American Illustration celebrated the publishing of AI41 with its annual big bash. Proud to be among the talent found at the party and in the book. "Extinguishing Gun Violence" was a piece commissioned by Johns Hopkins; more details in my April newsletter.
Measuring Unemployment
"Measuring Unemployment" is part of a series completed for a national banking organization. This illustrated an article about measuring unemployment, which involves more than simply counting who's working and who's not. The folding ruler represents measurement of people as well as a depicting a graph.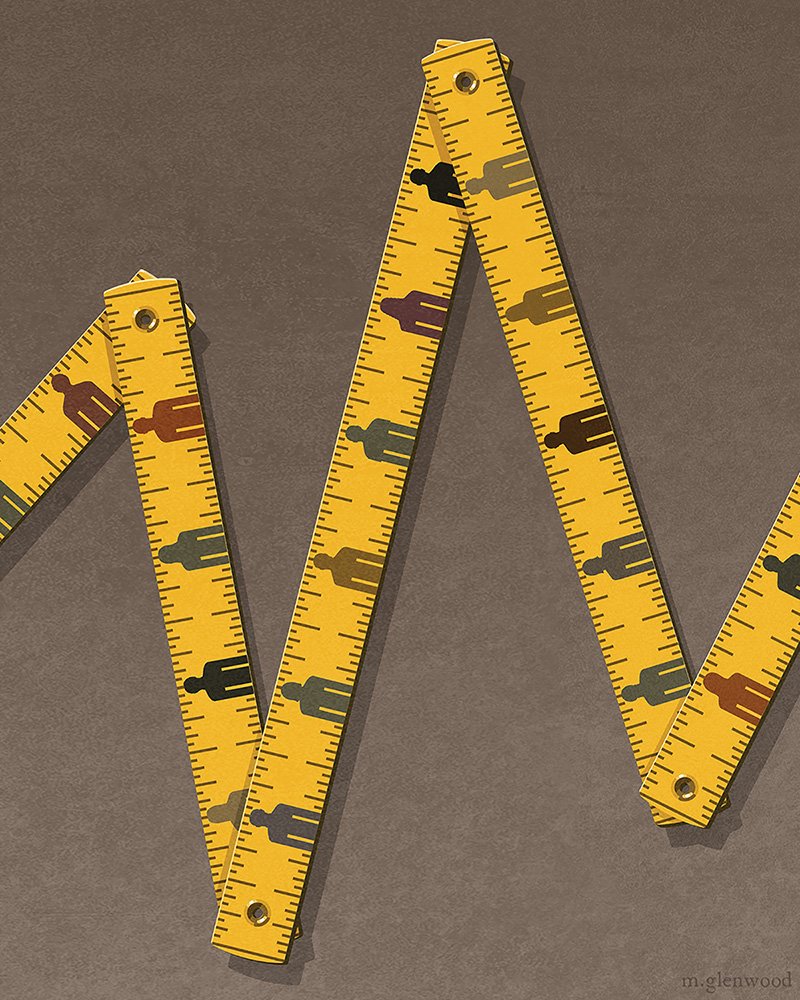 Prisons and Climate Change
A recent illustration for The Economist. One of four illustrations for an article on how climate change is affecting inmates in American prisons. Some inmates have evolved from a life of violence to caring for the planet, in large part because rising temperatures have an outsized effect on cramped, non-air conditioned prison housing.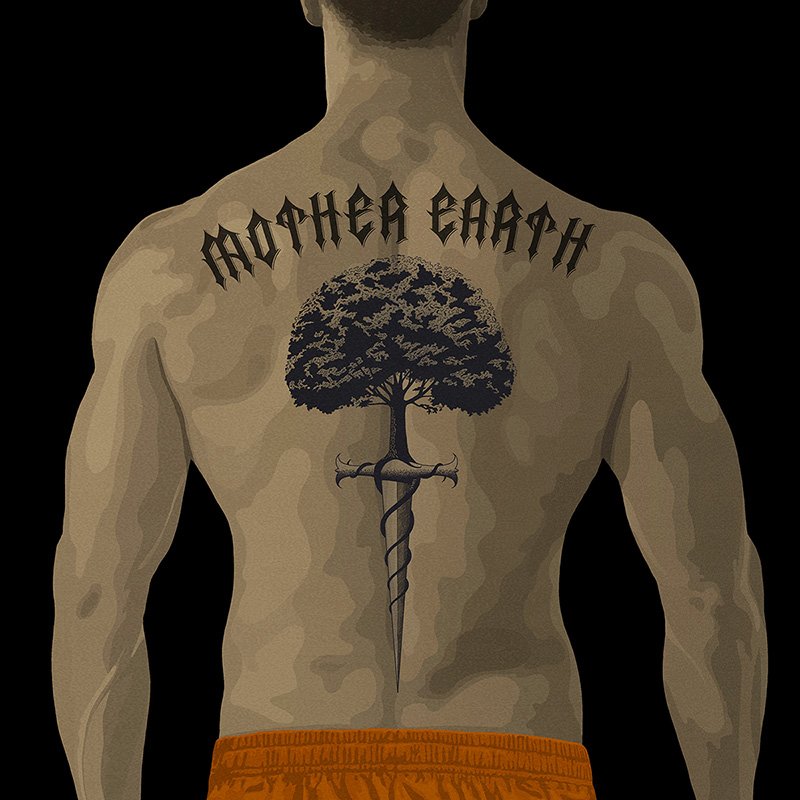 To celebrate Fall, one from the archives
Originally done for the New Yorker magazine's Blown Covers blog; the prompt was "Fall".
London
While in London I took many pictures—of well-known (and over-photographed) landmarks (think Big Ben) as well as more off-the-beaten-track places I stumbled upon (like a restored Victorian men's loo converted to a coffee shop. Excellent coffee.) Somewhere in between lies Banksy's Designated Graffiti Area in Shoreditch, an area rich with street art. Across Rivington Street from the Banksy site is a mural by LA street artist wrdsmth, and, around the corner, a bike parked against a wall of grafitti.
Stock images
Stock images are available for licensing through the ispot, a premium stock illustration licensing site.

Privacy and anti-spam notice: It's not my intention to spam. You've received this e-mail because you're a client or you've expressed an interest in receiving e-mails related to illustration. You can unsubscribe at any time at the bottom of each newsletter. I respect your privacy and do not share, sell or trade e-mail addresses with anyone! --Michael Glenwood
Michael Glenwood Illustration 4712 King William Road, Richmond, VA 23225 703.502.3400

Copyright © 2022 Michael Glenwood Gibbs. All rights reserved.
www.michaelglenwood.com 703.502.3400 email strong>
represented by davidgoldmanagency.com 212.807.6627 email