A P R I L 2 0 2 3
michael glenwood www.michaelglenwood.com 703.502.3400 email strong>
Happy springtime! Here is some recent work as well as a couple of timely ones from the archive.
Price Nostalgia
New artwork for The Wall Street Journal. After two to three years of inflation, people are feeling nostalgic about prices of yesteryear.. even prices as recent as 2021. I wanted to create a sense of nostalgia by using vintage price stickers—or what appeared to be vintage price stickers. Several people have commented on them, thinking I used actual price stickers. In fact, these were all created from scratch; a fun part of the job.
Springtime!
Artwork created for a spring concert program cover. Despite having unseasonably warm February weather and March 21 being the official arrival of spring, April's explosion of flowers feels like the true beginning of the season.
Shark!
April is also tax time. A recent piece for The Milken Review, part of series concerning issues at the IRS. Morale among many IRS employees is low, with many feeling as if they're in a fishbowl and that the slightest misstep can be cause for termination.
Another school shooting
A recent piece, in response to yet another school shooting—this one in Nashville, TN. With 85 shooting victims on K-12 school property so far this year, it's almost as if students have a target on their back. A parody of gun fetishist's human silhouette shooting practice targets.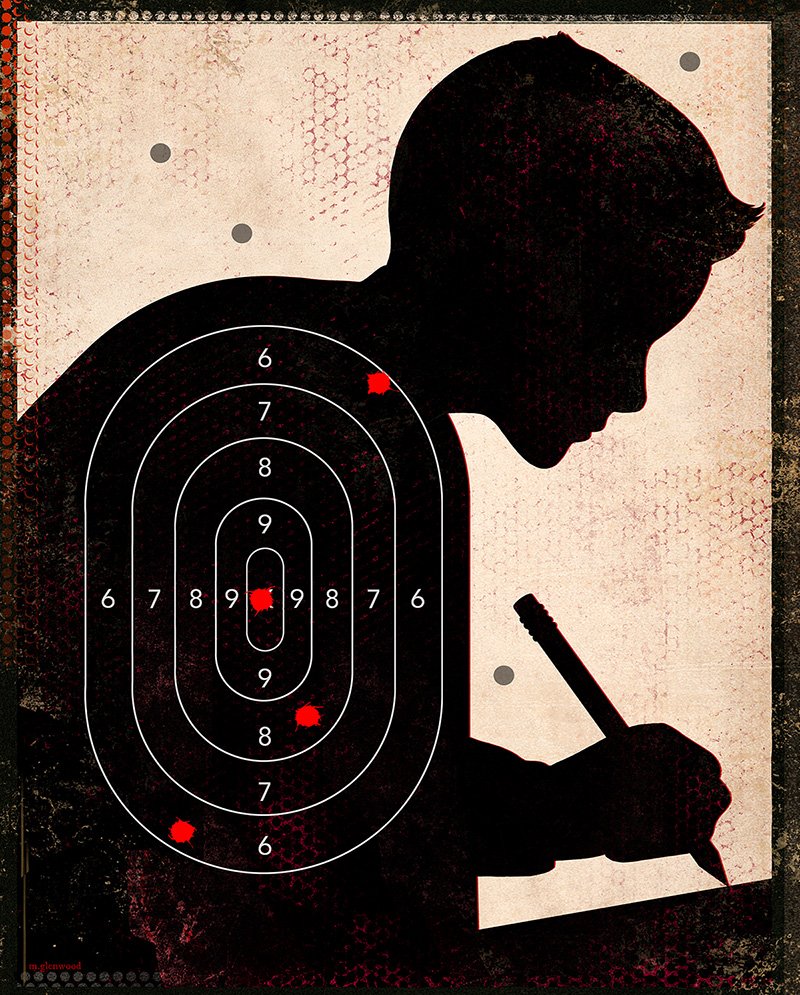 Chestnut Mare
Artwork for a handmade artist's book inspired by song lyrics which reference color. This illustration was inspired by the Byrds song Chestnut Mare, which includes the lyrics: Above the hills / Higher than eagles, we're gliding / Suspended in the sky / Over the moon / Straight for the sun, we were riding / My eyes were filled with light / Behind us black walls / Below us a bottomless canyon...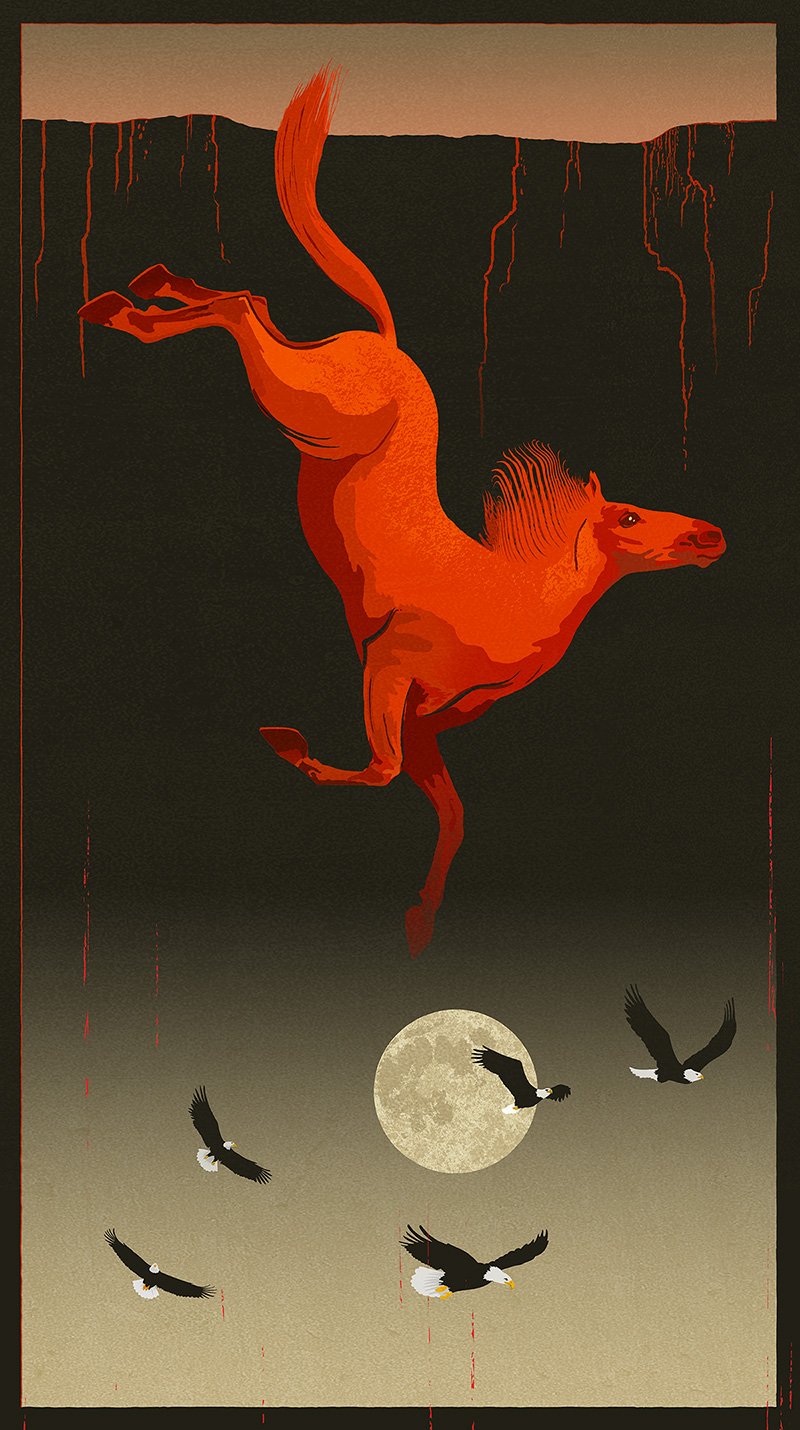 Stock images
Stock images are available for licensing through the ispot, a premium stock illustration licensing site.

Privacy and anti-spam notice: It's not my intention to spam. You've received this e-mail because you're a client or you've expressed an interest in receiving e-mails related to illustration. You can unsubscribe at any time at the bottom of each newsletter. I respect your privacy and do not share, sell or trade e-mail addresses with anyone! --Michael Glenwood
Michael Glenwood Illustration 4712 King William Road, Richmond, VA 23225 703.502.3400

Copyright © 2023 Michael Glenwood Gibbs. All rights reserved.
www.michaelglenwood.com 703.502.3400 email strong>
represented by davidgoldmanagency.com 212.807.6627 email