M A R C H 2 0 2 2



michael glenwood www.michaelglenwood.com 703.502.3400 email

Something Green. Conflict in Ukraine. Recent work.
And an oldie reimagined as a mezzotint.


Something Green

In honor of St. Patrick's Day, something green. From a handmade artist's book featuring images of song lyrics that contained colors. This image was inspired by Pink Floyd's Echoes.


Overhead the albatross / Hangs motionless upon the air
And deep beneath the rolling waves / In labyrinths of coral caves
The echo of a distant time / Comes willowing across the sand
And everything is green and submarine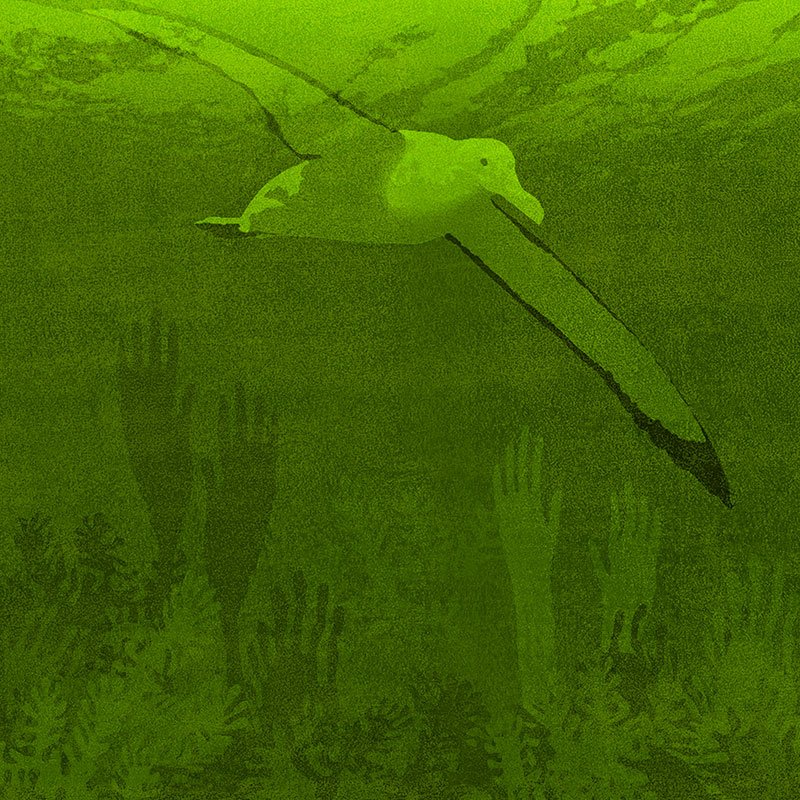 Hanging by a Thread

A personal piece about the Russian invasion of Ukraine. A dark cloud hangs over Ukraine, and the threat of nuclear conflict seems closer than at any point since the dark days of the Cold War.


How Far?

Another personal piece. The situation in Ukraine seemed to unfold step by step in slow motion as the world looked on... the threats, the military buildup at the border, the incursion, and then the missiles and attacks on major cities. It reminded me of Matryoshka dolls, a constant "what's next?" How far will Putin go? As far as nuclear weapons?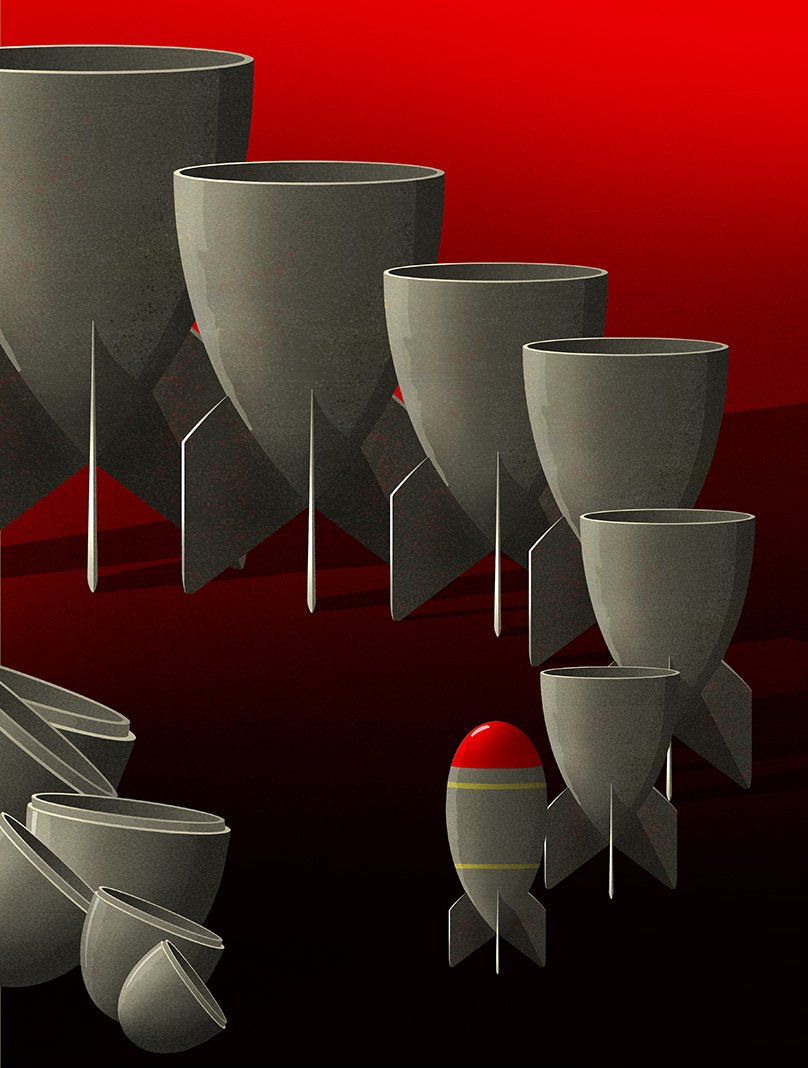 Charter Schools

An illustration about charter schools for the Harvard Kennedy School's Education Next. The article examined why charter schools have outperformed district schools, focusing on such things as school funding and the attention paid to charter schools.


No Regrets

For the Wall Street Journal, an illustration which accompanied an essay questioning the wisdom of having "no regrets." Rather than ignoring regrets, it can be useful to address them and learn from them. Tattoos were among the things mentioned as a source of regret for some people.



Mezzotint

I've recently begun exploring mezzotints, a printmaking technique that involves creating a texture on a copper plate with a sharpened tool called a rocker, and then scraping and burnishing that texture to form an image. The texture will print a deep, velvety black. The more one scrapes and burnishes, the lighter the area will print; burnishing back to bare metal will thus print white. This mezzotint (image size 3" x 4") was based on an illustration called "unplugged" that I did many years ago.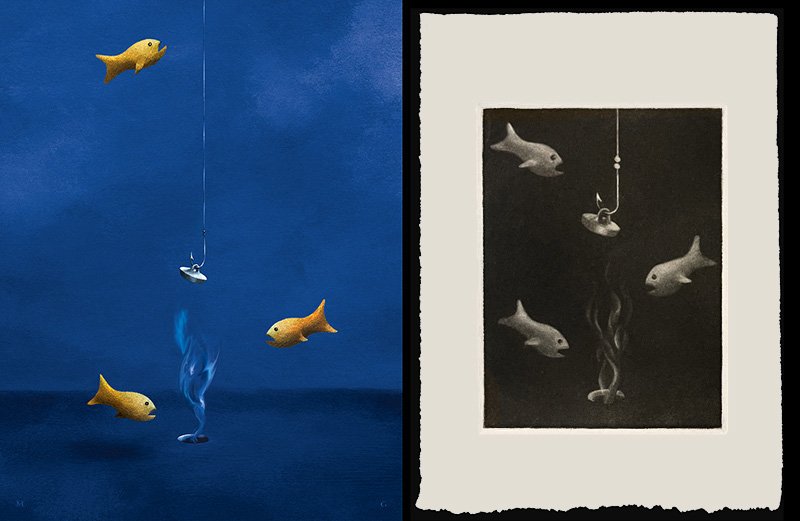 Stock images

Stock images are available for licensing through the ispot, a premium stock illustration licensing site.





Privacy and anti-spam notice: It's not my intention to spam. You've received this e-mail because you're a client or you've expressed an interest in receiving e-mails related to illustration. You can unsubscribe at any time at the bottom of each newsletter. I respect your privacy and do not share, sell or trade e-mail addresses with anyone! --Michael Glenwood
Michael Glenwood Illustration 4712 King William Road, Richmond, VA 23225 703.502.3400

Copyright © 2022 Michael Glenwood Gibbs. All rights reserved.

www.michaelglenwood.com 703.502.3400 email
represented by davidgoldmanagency.com 212.807.6627 email